Welcome to the Atlanta Model Boaters website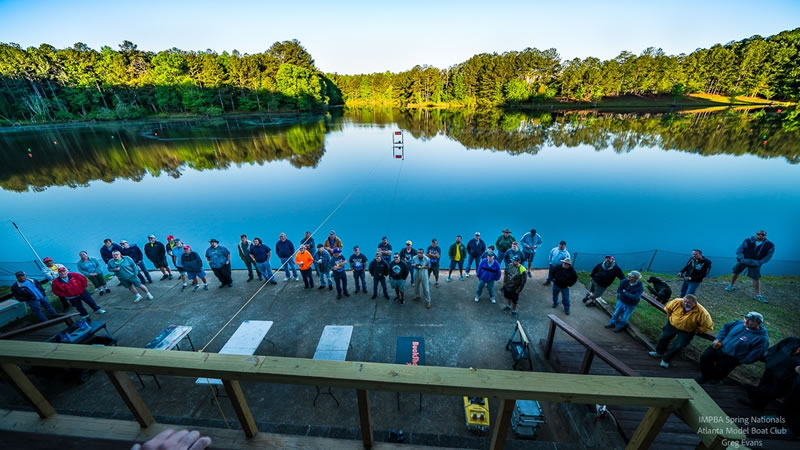 For over 25 years we have been located in Southwest Atlanta, just off of I-285 on Naturally Fresh Blvd. The AMB site features a large pond with oval and offshore courses, a 2-story driver's stand, a concrete pit area, and ample parking for trailers and rv's. Annually we are proud hosts of the Atlanta Spring Nationals and a stop on the DXIII Grand Prix Circuit.
We are an all-inclusive club welcoming gas, nitro, and electric boaters into the fold. Whether your interests lean toward fun running or die hard racing you will feel right at home. If you are interested in joining our organization please reach out via the contact section of the site. We hope to see you at the pond very soon!